"Night Sky" Amethyst & Quartz Copper Ring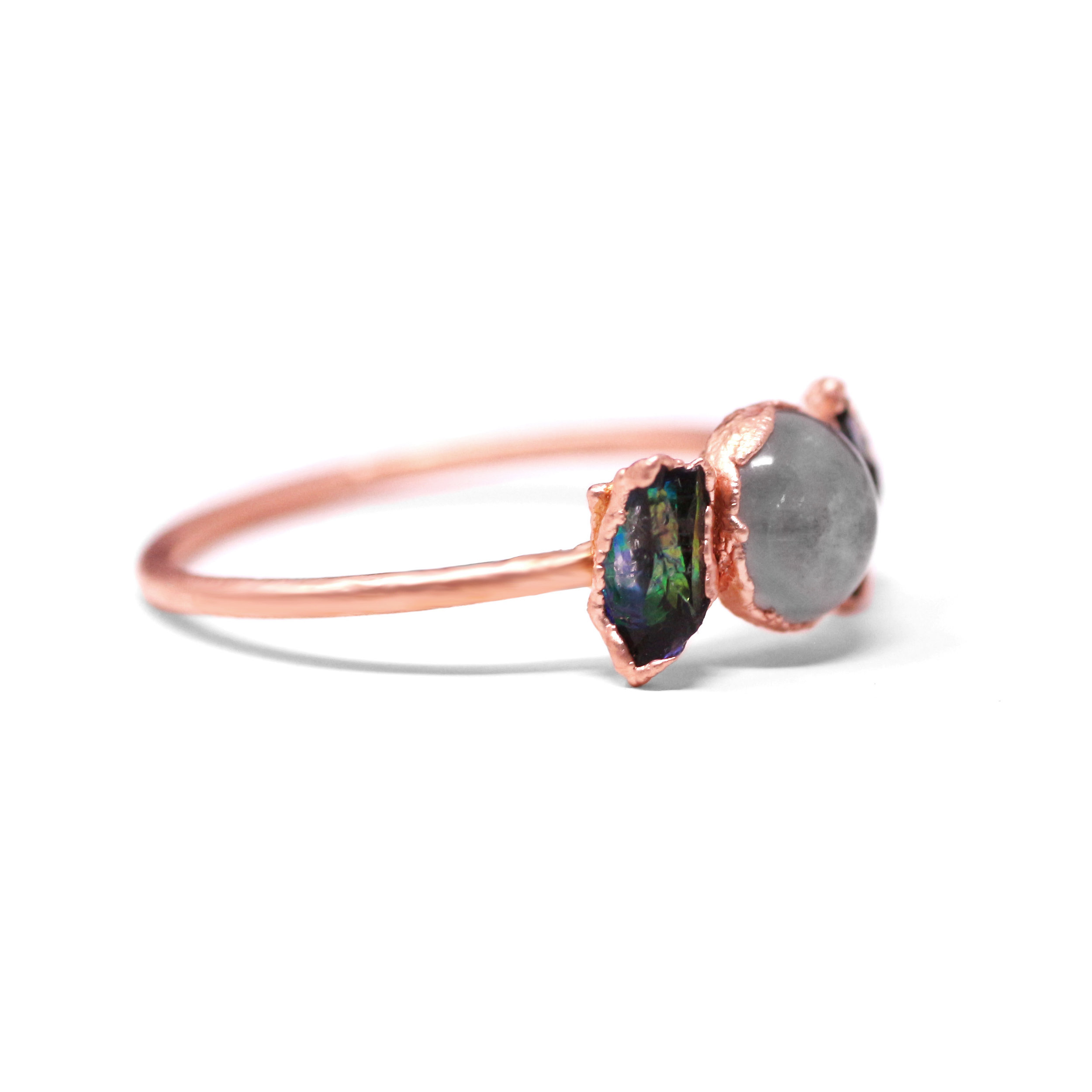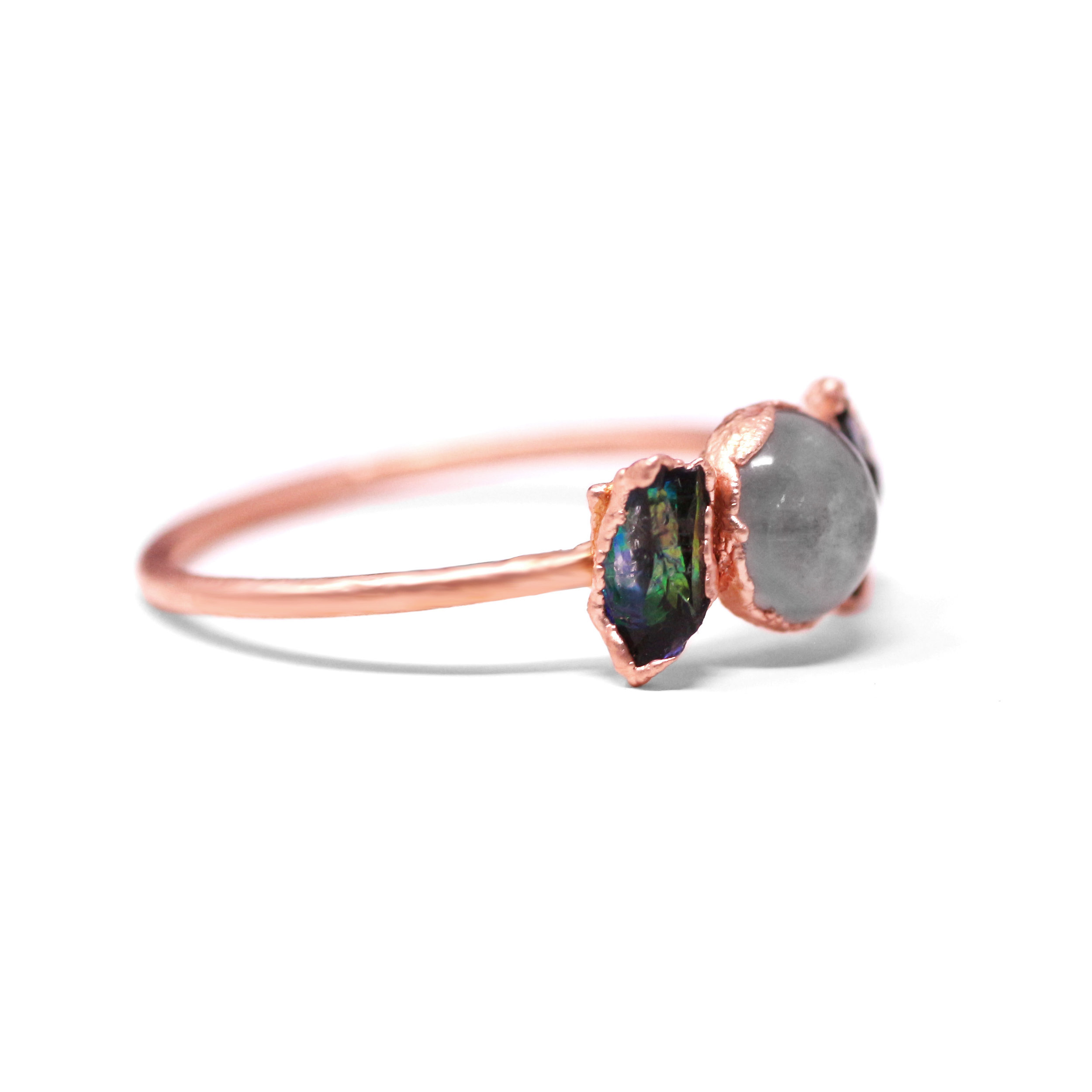 "Night Sky" Amethyst & Quartz Copper Ring
This super unique ring is electroformed in pure 99.9% copper. inspired from the photographer CJ Kale's norther lights photograph. This ring features a round gray Quartz stone that represents the moon, surrounded by two rough Amethyst crystals that are treated with a holographic aura that shines stunning colors that mimic the colors in the Northern Lights!
When Sara creates her jewelry she focuses to create an intention of love, prosperity, health, and wellness. So when the owner wears their jewelry they will feel the positive energy created flow through their body. Sara wants to empower the owner, and help remove negative energy to assist in living a happy and graceful life. Every piece of jewelry Sara creates is a sacred piece of wearable art energized and created from the heart.
Each ring is handmade to order! Please allow 2-3 weeks for production (sometimes longer depending on the time of year). If you need an item by a specific date please message us through the contacts page.